Trains in The Netherlands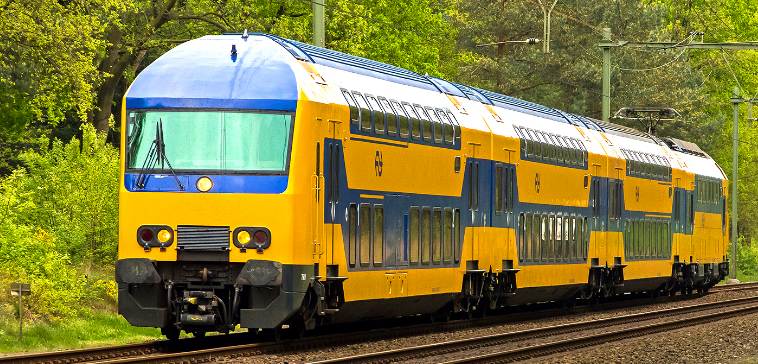 Known mostly for the socially liberal city of Amsterdam, the Netherlands boasts a long history and rail system just as intricate as the country itself, operated mainly by Nederlandse Spoorwegen (NS) (Dutch Railways). Like many other European countries, the Netherlands has a dense railway network connecting almost all major towns and cities. The network is so convenient, almost all railway stations are serviced at least twice an hour in each direction on weekdays.
Domestic in The Netherlands
InterCity (IC) trains link the larger cities such as Amsterdam, Utrecht, Massricht and Delft. Sprinter trains connect the smaller cities, and although the name of these trains suggests speed, they are actually slower than other trains.
High-speed InterCity (IC) trains Iink Dutch cities such as Hague and Rotterdam. InterCity Direct (ICD) high-speed trains operate solely within the Netherlands and connect Amsterdam, Schiphol, Rotterdam, and Brenda.
International Trains in The Netherlands
High-speed ICE trains connect Amsterdam to the major German cities and the transportation hub of Frankfurt, while IC trains connect Amsterdam to Berlin.
Thalys trains connect Amsterdam with Brussels and Paris.
Night Trains in The Netherlands
While the high-speed trains may be convenient, many customers—particularly travelers from overseas—like the comfort and allure of traveling at night, which can save valuable time in travel and money spent on hotels.
The CityNightLine (CNL), operated by the German rail company Deutsche Bahn (DB), connects Amsterdam to Berlin, Prague, Munich, Innsbruck, Basel, and Zurich.
Reservations on Trains in The Netherlands
Reservations are not required for most Dutch rail journeys.