Trains in Sweden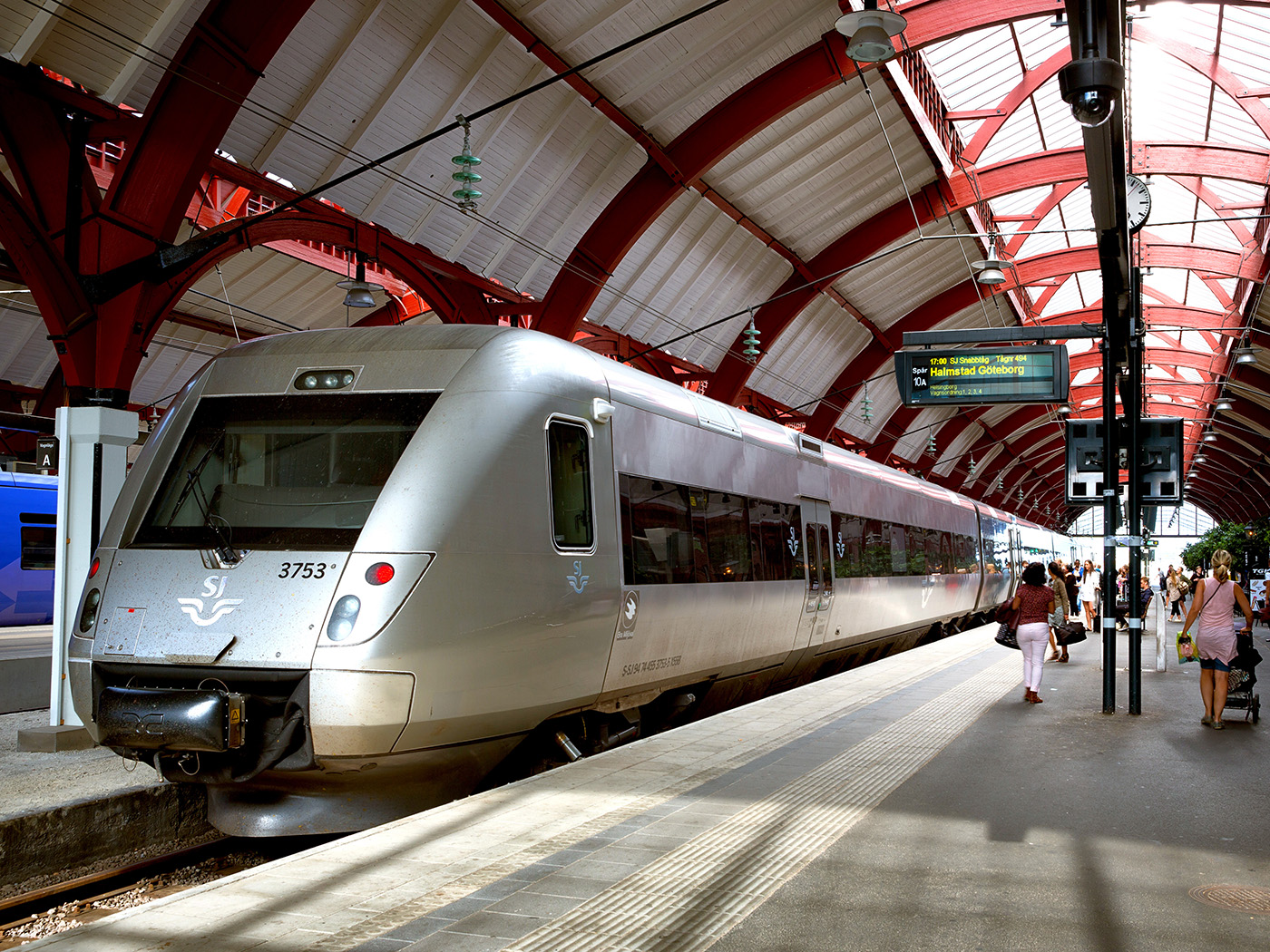 Sweden's historic cities and gorgeous forested lake country are very accessible via the state-run rail service Statens Järnvägar (SJ). Construction of the first railway line in Sweden began in 1855, and the rail network is intricate, with trains that are some of the most up-to-date and modern in all of Europe.
Train Types in Sweden
In Sweden, train types can often be mixed up because of the nature of the Nordic language. However, once figured out, the high-speed rail that SJ provides is one of the best in Europe, with Regional, InterCity, Night trains, and high-speed trains. The rail lines are very convenient and quick, especially with the 200 km-per-hour speeds.
Private lines include the Arlanda Express, Arriva, and Öresundståg trains.
Reservations on Trains in Sweden
Reservations are not required but highly recommended for high-speed rail and for domestic InterCity trains at busy intervals. The Öresundståg trains do require a reservation and operate in first and second-class reservations. Travellers can make reservations directly through the SJ website or at the ticket desk or ticket machine in the station.