Trains in Spain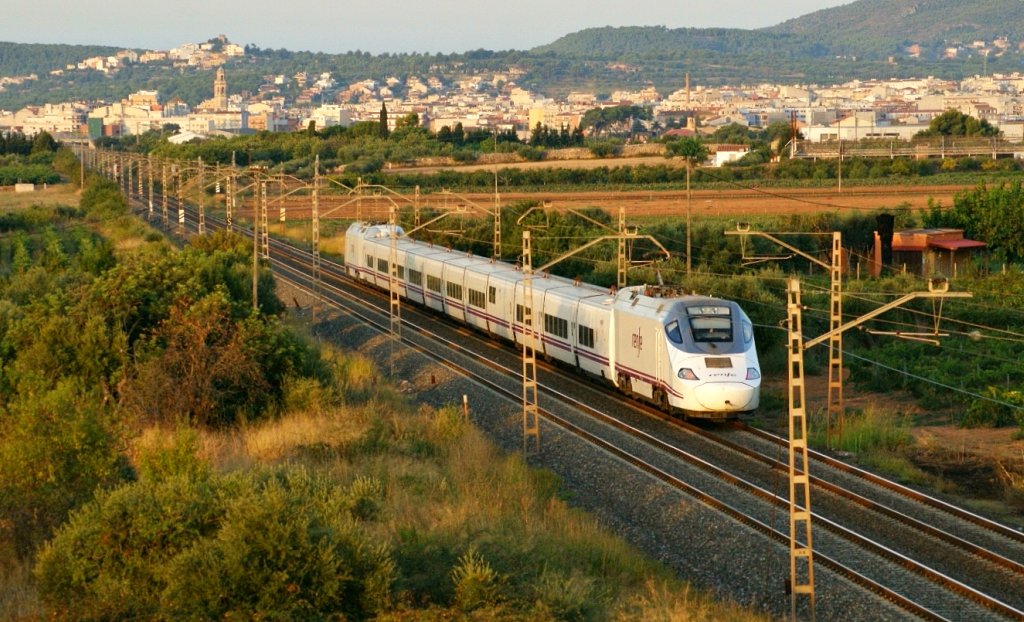 Known for its vibrant culture, rich history, friendly people, and sparkling beaches, Spain is an ideal destination to explore with the country's railway transport, most of which is operated by the state-owned RENFE (several private companies operate a few of the smaller, narrow-gauge regional lines).
Regional and InterCity Trains in Spain
The regional and InterCity (IC) trains are broken down into several different categories that allow for ease of travel.
The Media Distancia trains connect the larger cities, like Barcelona and Madrid, with smaller locations throughout the country. FEVE trains only operate in the northern region of Spain and connect middle-sized cities such as Bilbao. Cercanías trains are local commuter trains serving major urban areas.
High-Speed Trains in Spain
While having an intricate network of regional rail, Spain is noted for a having a top tier system of high-speed rail.
The Renfe-SNCF en Cooperación are the international high-speed trains and connect Barcelona, Madrid and take passengers on to other French locations, including Paris. The Internacional trains connect Vigo and Lisbon, Portugal. 
High-speed AVE trains whisk passengers from Madrid to other major cities like Barcelona, Seville, Valencia, and Córdoba. Altaria trains run from Madrid into the south of Spain while Alvia and Arco trains operate between Madrid and the northern regions of Spain. Euromed trains run exclusively between Barcelona, Valencia, and Alicante. Avant run the remaining domestic, short-distance, high-speed lines.
Night Trains in Spain
Night travel is common in Spain among both international travelers. Trenhotel night trains also run domestically from A Coruña to both Madrid and Barcelona as well as Madrid to Lisbon, Portugal.
Reservations on Trains in Spain
For all of the high-speed and long distance rail options—especially overnight trains—reservations are highly recommended to go along with your tickets.