Trains in Slovakia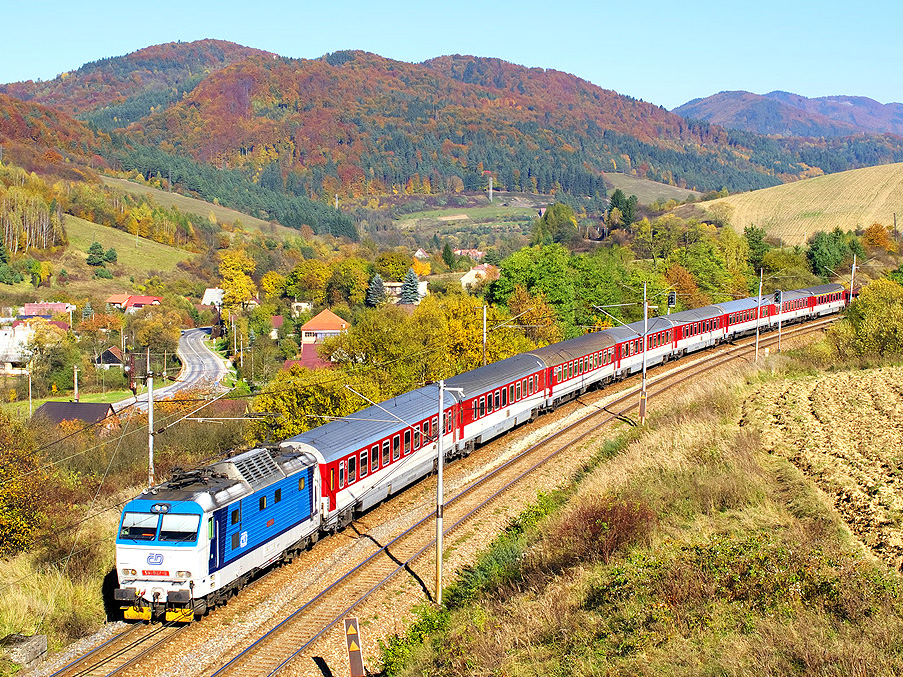 With a rich folk culture and gorgeous terrains, Slovakia simmers with interesting people and locales. Slovakia's capital, Bratislava, is at the epicenter of the country's state-run train system, the Železničná spoločnosť Slovensko (ZZSK). The ZZSK was created in the 2005 breakup of freight and passenger transportation, producing a younger, passenger-focused company with greater emphasis on comfort and better travel options.
Types of Trains in Slovakia
Slovakia is small, and travel time throughout the country is only about 5 to 6 hours. 
Among the options, the InterCity (IC) lines are faster and more comfortable than Regional (REX), Rýchlik, or "Fast" (R), and Express (Ex).
There are also EuroNight (EN) overnight train services between Bratislava and the Czech Republic, Hungary, and Germany.
Reservations on Trains in Slovakia
Reservations are possible, though not required, on R and Ex trains.
Reservations are required for IC and AP trains, as well as international overnight trains.