Trains in Norway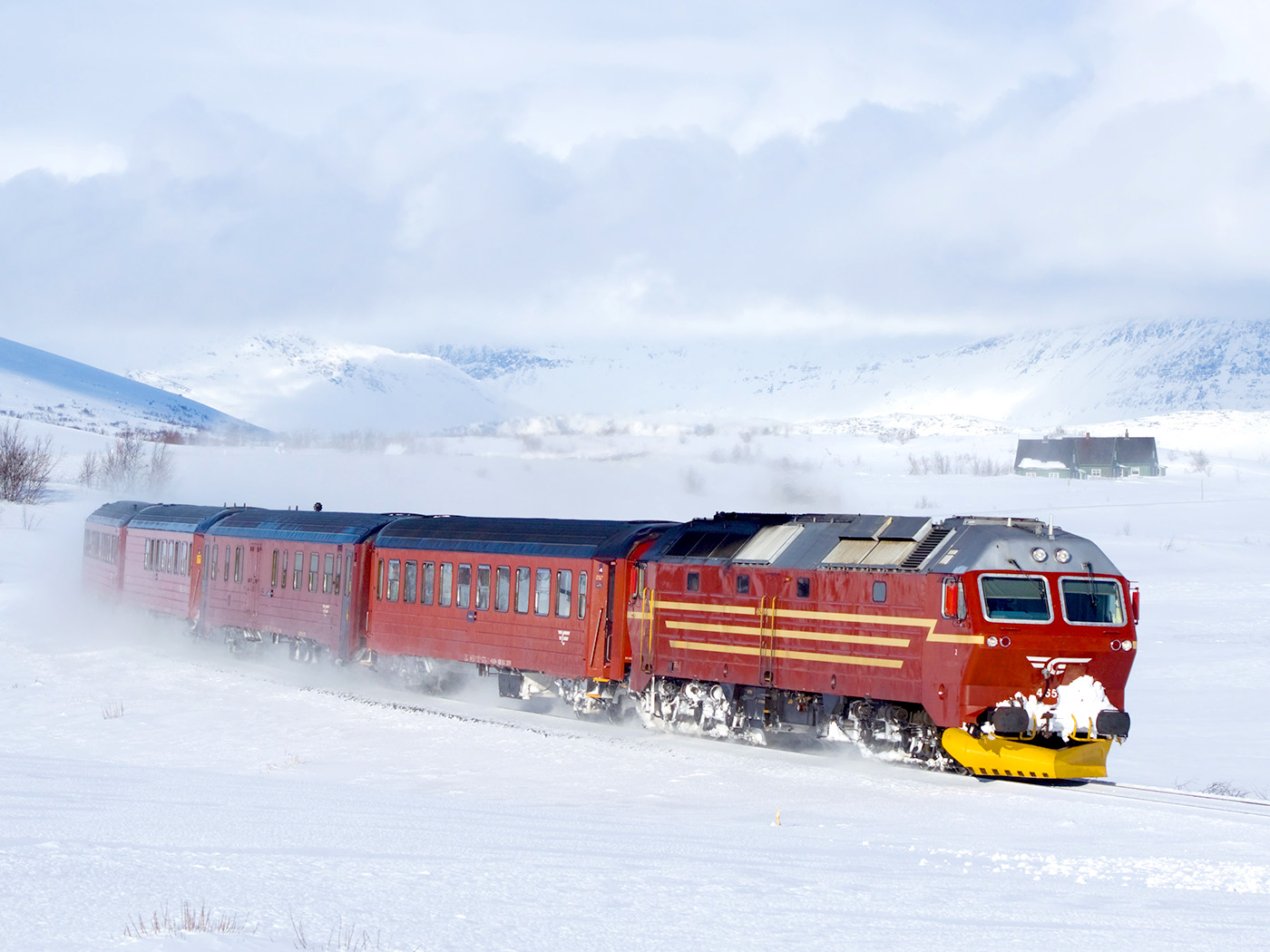 Known for its fjords and mountainous landscape, Norway keeps its people moving with the government-owned Norges Statsbaner AS (Norwegian State Railways), commonly abbreviated NSB. The NSB was established in 1996, when the former Norwegian State Railways (est. 1883) was split into the new NSB and the Norwegian Railway Inspectorate. 
Regional Trains in Norway
Lokaltog trains are just as they sound: local. They run regionally and cover shorter distances connecting smaller towns and major cities.
InterCity Trains in Norway
The InterCity trains that travel in Norway are called the NSB Regiontog. Trains usually operate between the larger cities such as Oslo, Bergen, Stavanger and Troundheim. This train also travels internationally between Oslo and the Swedish city of Gothenburg. The SJ InterCity is a quick train that travels specifically between Oslo and Stockholm, Sweden.
What makes NSB Regiontog trains so unique is they run on many scenic routes throughout the country, such as the Bergen and the Rauma railways, both of which take passengers through the mountain ranges. 
For another picturesque experience, the Flamsbana, or Flam Railway, will take you from the mountain town of Myrdal down past the Songefjord, one of the more beautiful fjords in all of Norway.
Night Trains in Norway
Night trains run from Oslo through to Trondheim and feature all-new sleeping compartments.
Reservations on Trains in Norway
Reservations are not required for most Norwegian rail journeys, except for sleeper compartments on overnight trains.