Trains in Ireland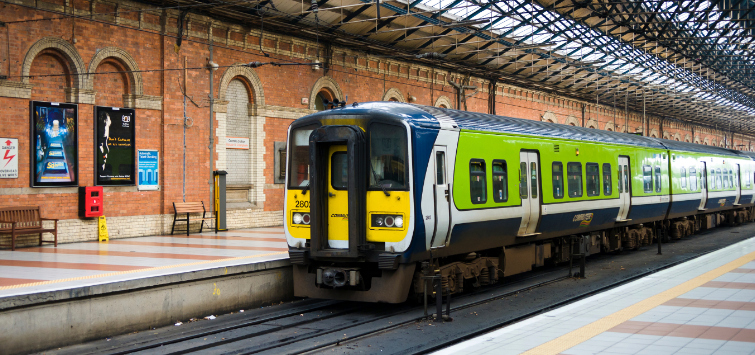 Iarnród Éireann, or Irish Rail, is the operator of the national railway network of the Republic of Ireland and Northern Ireland Railways is the main operator in Northern Ireland. Iarnród Éireann was established in 1987 and most of its routes branch out from Dublin. Northern Ireland has suburban routes from the city of Belfast and two main InterCity lines. 
InterCity Trains in Ireland
InterCity (IC) trains run fast service between Ireland's major cities and towns. Reservations are recommended via their website or Customer Information Centre.
In-seat catering is available on some trains. Rail Gourmet and Corporate Catering provide on-board catering services for Iarnród Éireann and on all of their InterCity routes (excluding Dublin Connolly/Belfast). 
DART Commuter Trains in Ireland
Iarnród Éireann's Dublin Area Rapid Transit (DART) is the commuter rail system in Dublin. It's the fastest and easiest way to get into the city from Greater Dublin and runs along the coast of the Irish Sea from Malahide in north County Dublin south as far as Greystones, Co Wicklow.