Trains in France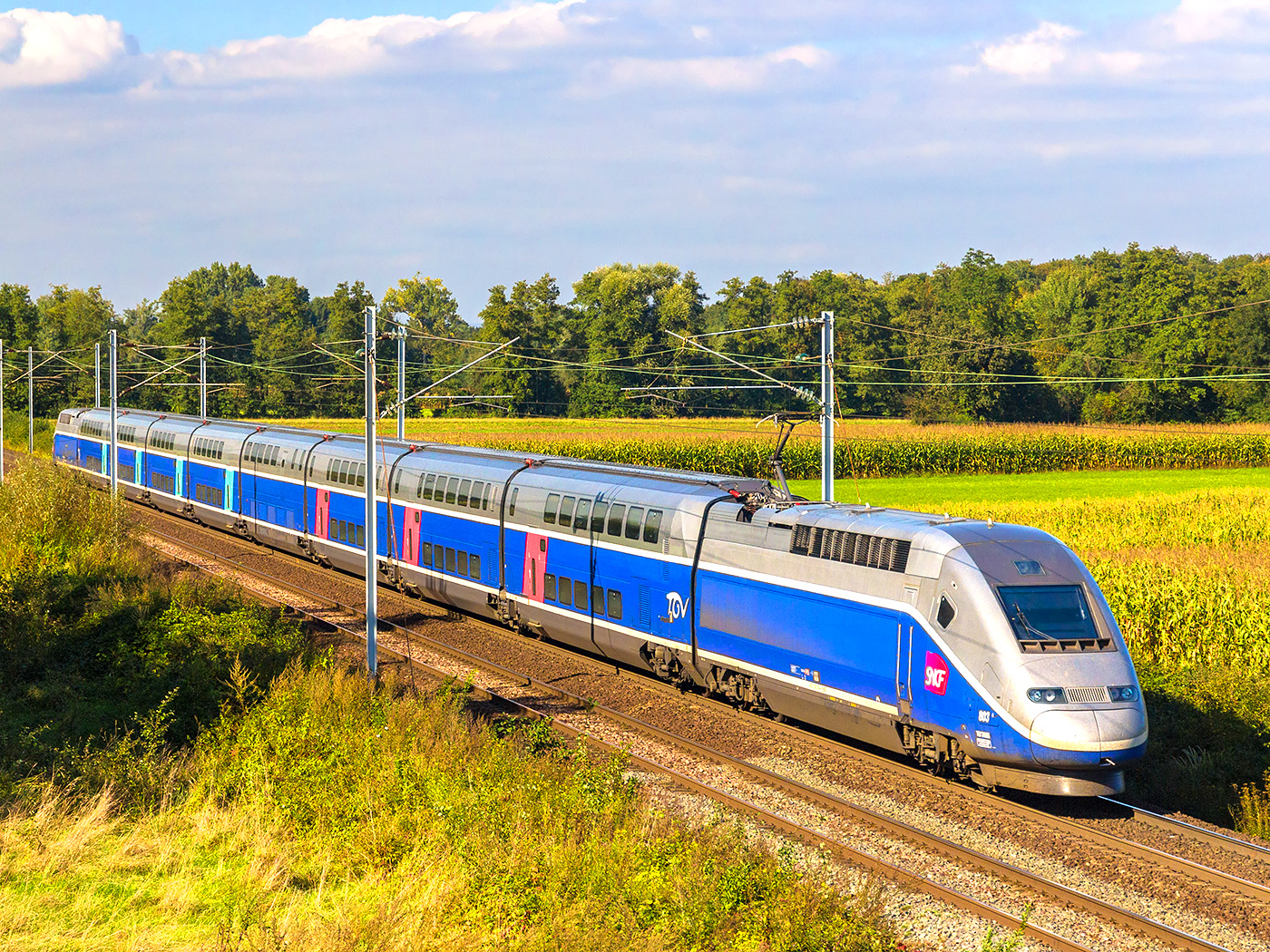 France's national state-owned railway company is the Société nationale des chemins de fer français, or French National Railway Company, (SNCF). SNCF operates the country's national rail service including the TGV, France's high-speed rail network.
Regional and InterCity Trains in France
The main rail network in France is made up of regional TER trains, which link most French towns and cities and operate frequent services. 
InterCité (IC) trains operating the medium– and long-haul routes in France, connecting the main towns and cities. InterCités de Nuit are the night-train versions. 
Domestic High-Speed Trains in France
These trains are run by TGV and travel at high speeds of 200 mph (320 kph). TGV trains transport passengers to cities across France, including from Paris to popular destinations like Bordeaux, Lyon, Marseille and Nice. TGV trains offer air-conditioning, large luggage racks, power sockets, plus refreshments and often a restaurant car.
International High-Speed Trains in France
Eurostar trains connects Paris and Lille to London via the Channel Tunnel, and Lille to Brussels.
Thalys trains links Paris to Amsterdam, Brussels, and Cologne.
There are other international high-speed services: TGV (to Belgium, Germany, and Italy), TGV Lyria (to Switzerland), ICE (to Germany), and a Renfe-SNCF joint service to Spain. Thello night trains operate from Paris into Italy.