Trains in Finland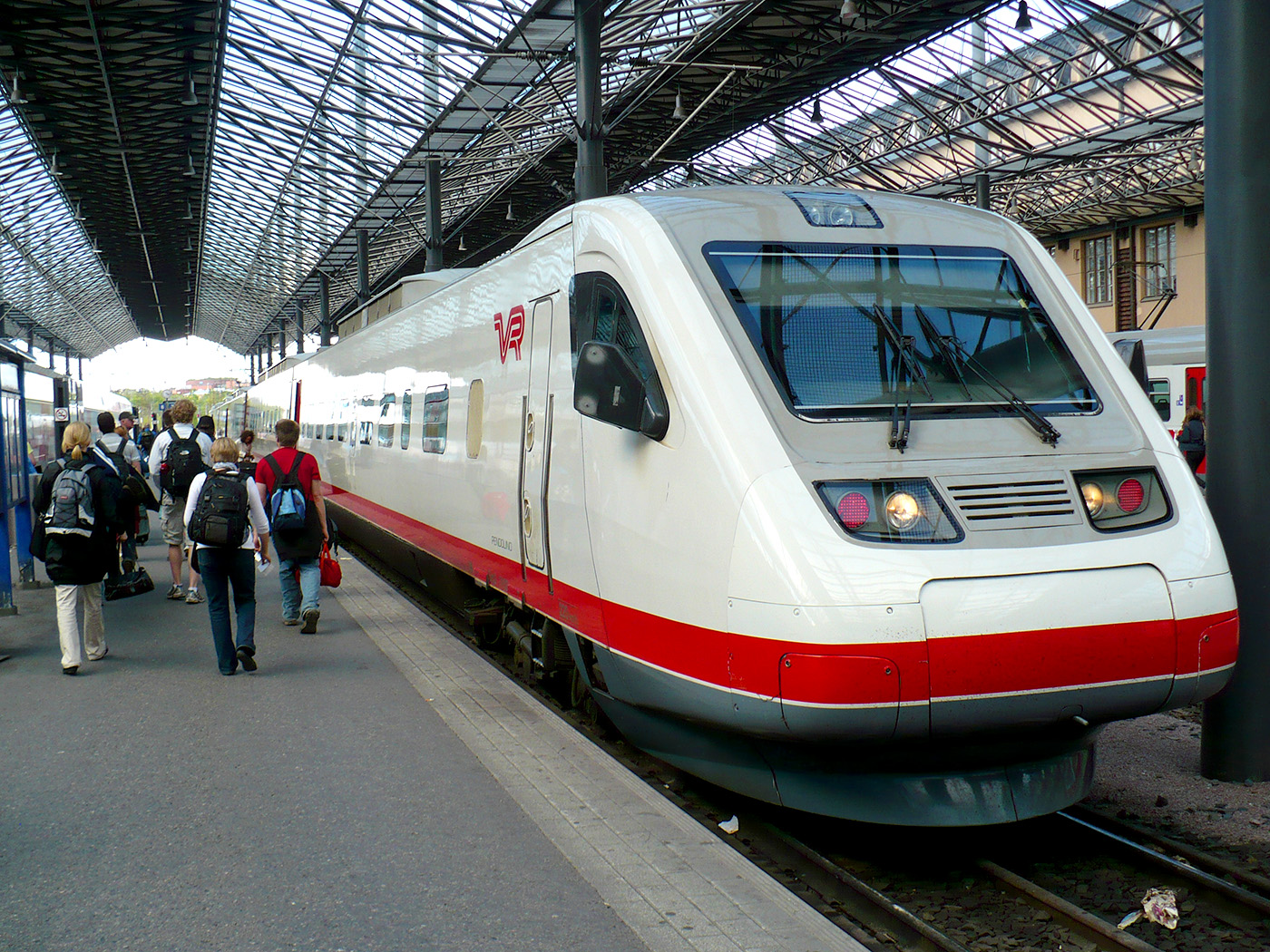 Finland's VR is the country's state-owned railway company. Their trains have extensive amenities and accessibility. They also offer restaurant services on all trains except for Regional. 
Regional Trains in Finland
Regional (H) trains are the slowest regional trains, stopping at most small towns. Faster are the Express (P) trains. InterCity (IC) trains are even faster, connecting major towns and cities. 
High-Speed Trains in Finland
The Pendolino (S) is VR's high-speed train operating between major cities. It has a new tilt-body construction which enables travelling at up to 220 km/h — up to 40% faster than conventional trains. 
It offers substantial services for the disabled include bathrooms for the disabled, and lifts for wheelchairs in restaurant cars. They also have Wi-Fi, air-conditioning and changing tables, spaces for pets, and special seats for allergic passengers. 
Reservations are required on the Pendolino.
International Trains in Finland
Because of the high traffic of business travelers between Finland and Russia, there are four daily Allegro and one overnight Tolstoi train between Helsinki and St. Petersburg, Russia with a separate, highly equipped business-car.