Trains in Czech Republic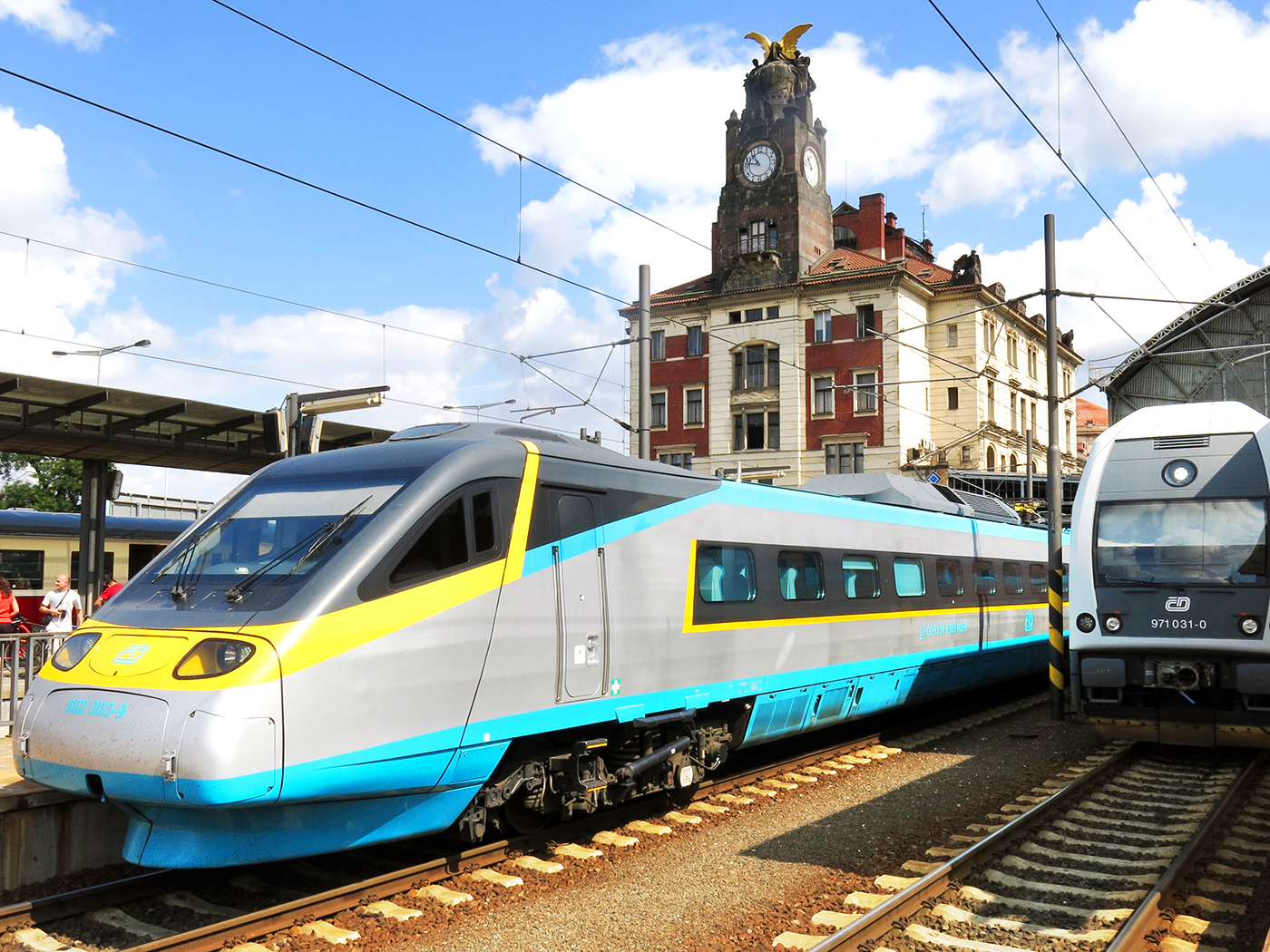 The main railway operator in the Czech Republic is České dráhy, or Czech Railways (ČD). The company was established in 1993, after the disbanding of Czechoslovakia and the Czechoslovak State Railways. Attempts are being made to make the railway more efficient. 
Some rail lines are operated by the independent companies RegioJet or LEO Express, both of which aim for a higher standard of service.
Regional Trains in the Czech Republic
Osobní (Os) are local trains that travel short distances and stop at all stations. Spěšný (Sp) are local trains that travel medium distances, and usually skip little villages. Rychlík R (and the newer, more modernized Rx) are fast regional trains for travelling longer distances that stop only in major towns.
Express and International Trains in the Czech Republic
Regular Express (Ex) trains are faster regional trains for travelling long distances domestically and internationally. There are also more modern and comfortable InterCity (IC) and Eurocity (EC) long-distance trains, as well as EuroNight (EN) trains for comfortably travelling overnight sleeper and couchette carriages, mainly on international routes.
These are the newer and fastest trains, operating between the biggest cities, domestically and internationally, are the Supercity (Pendolino) trains, with above-standard services and a business section with required seat reservations. 
There is also a high-speed RailJet (RJ) train service from Prague to Vienna, Austria, and onward from there.
Reservations on Trains in the Czech Republic
Seat reservations and refreshments are available on all trains except Regional and Regional fast trains, but most domestic trains do not require seat reservations.
Reservations are required, however, on the InterCity, EuroCity, and SuperCity (Pendolino) high-speed lines, and business section seats on the RailJet.
There are also some international trains to and from the CR that require a reservation fee.