Map of Czech Republic
The poster child for Eastern Europe's charms offers hip cities, baroque spires, Slavic spices, storied beers, excellent music, and countercultural charm.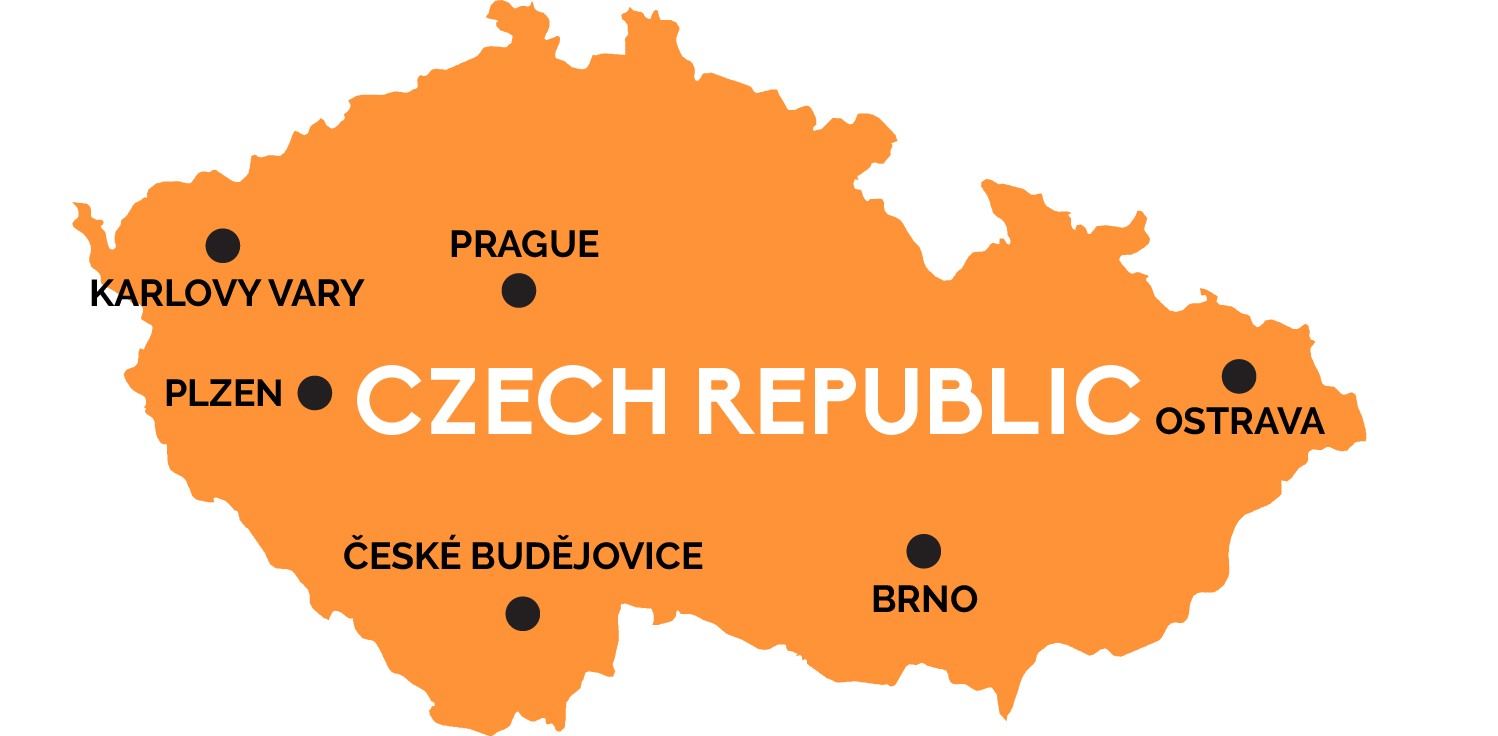 The Czech capital of Prague—with its medieval-meets-baroque Old Town and sprawling hilltop castle—has remained Eastern Europe's hippest city since the end of the Cold War. Prague is also the rail hub of the country, with direct train connections to the major cities in the surrounding nations: Germany, Austria, Poland, and Slovakia.
From Prague, train lines are flung across the Czech Republic's western, Bohemian half—west to the mountain spa town of Karlovy Vary, hard by the German border; southwest to Plzen, where Pilsner Urquell lager was invented; south to České Budějovice, home of the original Budweiser beer, and on to the the medieval stronghold of Cesky Krumlov before passing into Austria; and east to the old silver-mining town of Kutná Hora, with its bristling gothic churches and their creepy bone decorations. A main trunk line leads east from Prague into the Moravian half of the country and the republic's second city, Brno. Another line crosses to the historically German university town of Olomouc and then on to Ostrava, by the northeastern Polish border.