Trains in Bosnia-Herzegovina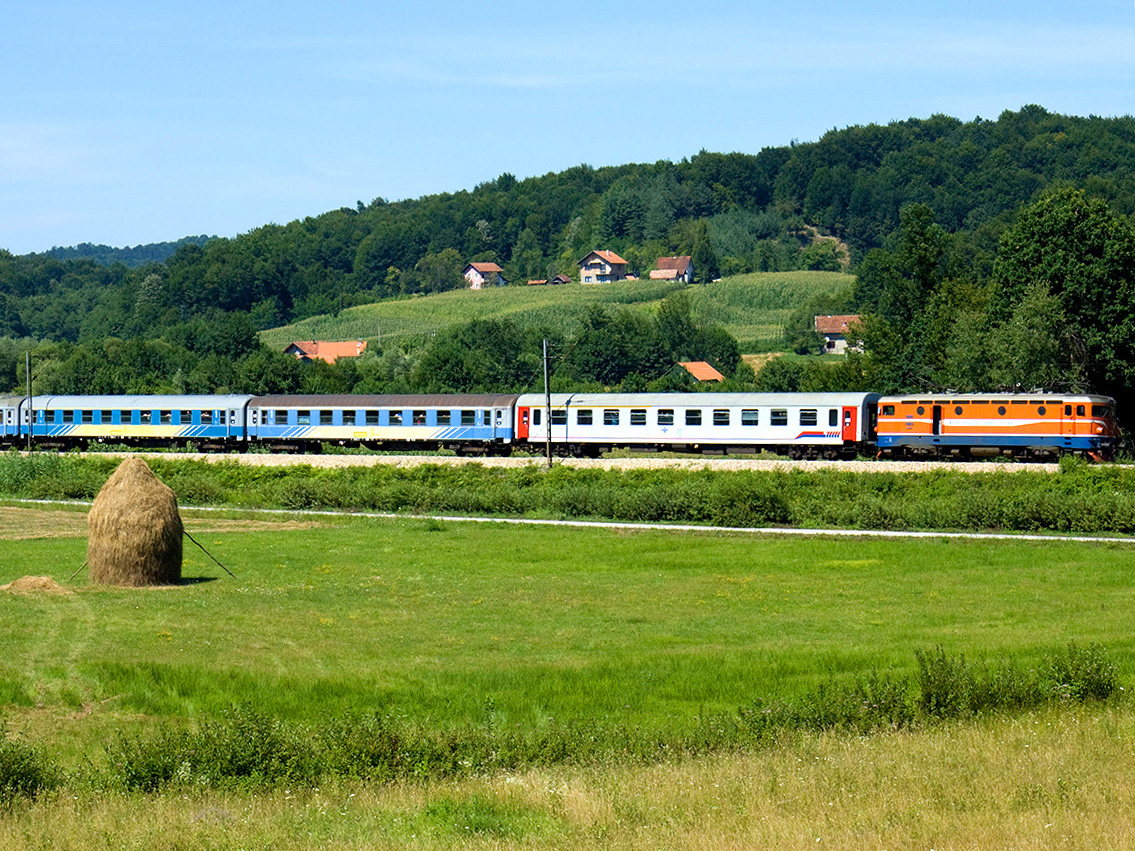 ZFBH (Željeznice Federacije Bosne i Hercegovine) is one of the two railway companies of the Federation of Bosnia and Herzegovina, operating the Doboj–Sarajevo–Ploče main line.
The other is the ŽRS (Željeznice Republike Srpske), operating in the semi-autonomous Republika Srpska, including the Doboj–Banja Luka–Novi Grad line. 
Types of Trains in Bosnia-Herzegovina
Brzi Voz ("express") are fast trains; Putnički ("passenger") are local trains.
Sarajevo has direct international connections with Zagreb in Croatia. (Other direct connections with Croatia, Serbia, and Hungary were suspended in 2012 due to regional cutbacks).
Reservations on Trains in Bosnia-Herzegovina
Reservations are not required for travel in Bosnia-Herzegovina—and not even possible on most domestic routes.
For international and night trains, advance reservations may be required.