Trains in Greece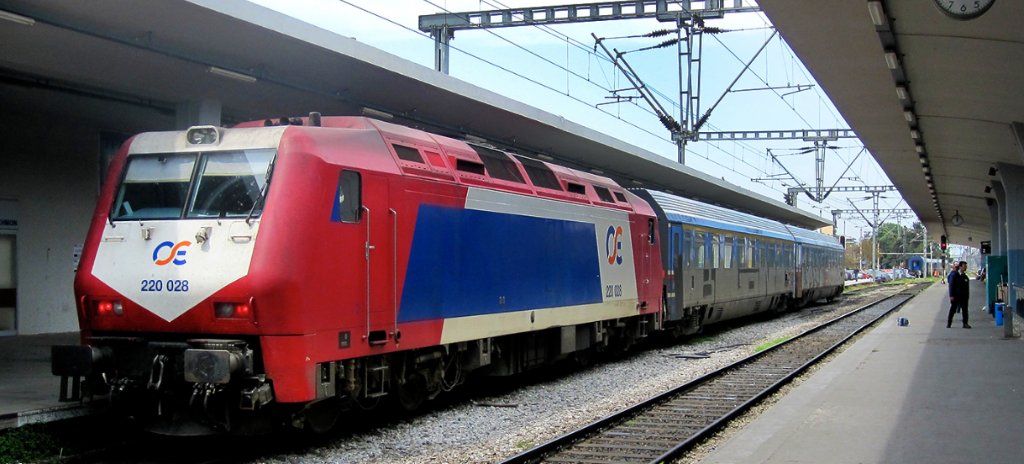 TrainOSE was carved from the old Hellenic Railways Organization, or OSE, to serve as operator of Greece's national railways.
Domestic Trains in Greece 
Local interregional trains in Greece are marked on schedules as ΑΠ, ΗΛ, or DES; the slightly faster Express trains are marked as TAX.
InterCity (IC) are the high-speed trains connecting major cities in Greece, one of which is an overnight train connecting Athens to Alexandroupoli via Thessaloniki.
International Trains in Greece
International train service to and from Greece has been spotty in recent years. International service was suspended entirely in 2011, as a result of the Greek economic crisis. 
In 2014, two lines were reinstated, but the Thessaloniki–Skopje, Macedonia line was once again suspended in August, 2015, in response to the Syrian refugee crises. 
Currently, only the link between Thessaloniki and Sofia, Bulgaria, is active.
Reservations on Trains in Greece
Most domestic day trains in Greece do not require reservations. The exception is the InterCity Express, which requires reservations.