Map of Bulgaria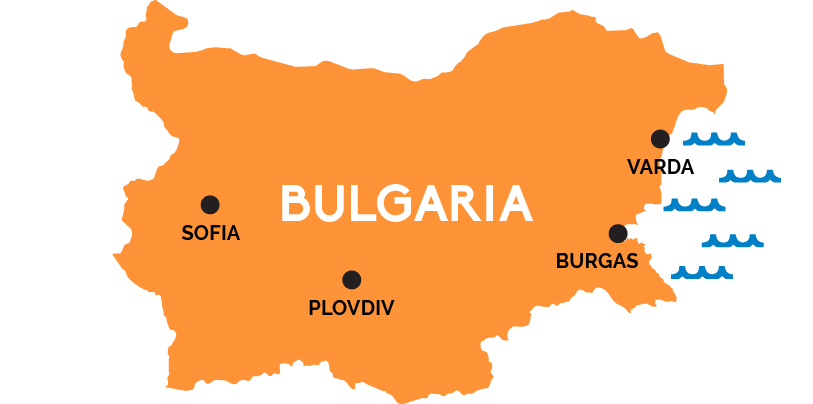 This former Soviet satellite offers everything from Black Sea beaches to fortified frescoed monasteries, plum brandies to Eastern Orthodox cathedrals.
Sofia is the capital of Bulgaria, a city of Roman ruins, Ottoman-era mosques, and Eastern Orthodox churches. It lies near the nation's western border with Serbia, connected by rail to the capitals of neighboring countries—Belgrade, Serbia, to the west; Bucharest, Romania, to the north, Athens (via Thessaloniki), Greece, to the South; and Istanbul, Turkey, to the southeast—as well as to Budapest, Hungary (and on to Vienna or Bratislava from there).
Perhaps a reflection of where Bulgarians in the capital would rather be, the country's two main train lines cross the country east-west, connecting Sofia with the cities of Varna and Burgas in the east, gateway to the beaches of the Black Sea. Two and a half hours southwest of Sofia by train is Bulgaria's second city, ancient Plovdiv, with Thracian and Roman ruins, medieval streets, 19th century architecture, and a delightful mix of Orthodox and Catholic churches, a Sephardic synagogue, and Europe's oldest mosque outside of Spain.