Trains in Turkey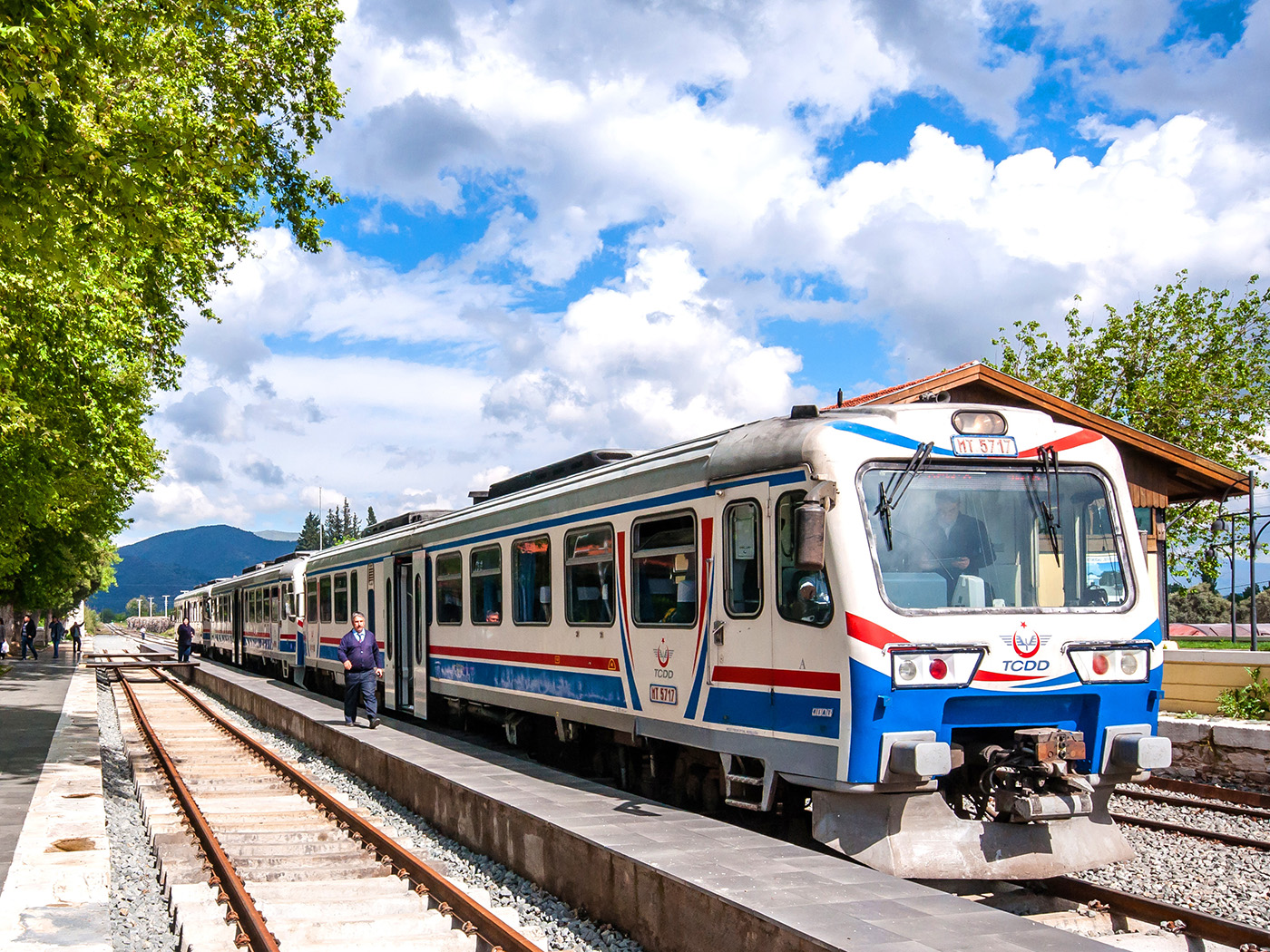 Known for its exotic mix of religions, culture, and food, Turkey is a must-see destination, its far-flung sights easily linked by the government-owned Turkish State Railways, known as the TCDD. The TCDD was formed in 1927 by the Turkish government after the suspension of the Ottoman Empire, with its headquarters in Ankara. Turkey is currently reinvesting in the system, building more newfangled high-speed lines throughout the country. 
Train Types in Turkey
The high-speed Ankara-Istanbul line is the most used and popular connection for travelers, connecting the cities in as little as four hours.
The Süper Ekspresler are Turkey's InterCity trains, Mavi Trenler and Ekspresler are interregional trains, and Bölgesel Ekspresler is an interregional express line. 
Regional trains include the Ray Otobüsü ve Mototrenler and Normal Yolcu Trenleri lines, which are aging but being improved by the TCDD.
Banliyö Treni operate as commuter trains throughout the major cities in Turkey.
International Trains
Until the new high-speed link is finished, there are at present no complete train lines between Turkey and Europe. In the meantime, the missing rail links on the routes are being covered by buses (which are, in turn, covered by rail passes) to get you from Istanbul into Romania (and on to Bucharest) or Bulgaria (and on to Plovdiv or Sofia).
(The Trans-Asya Ekspresi, or Trans-Asia Express, between Istanbul and Tehran, Iran, was indefinitely suspended in August, 2015.)
Reservations on Trains in Turkey
Reservations on trains are not necessary for regional trains according the the TCDD. However, reservations are recommended for high-speed lines, and must be made fifteen days in advance.