Trains in Portugal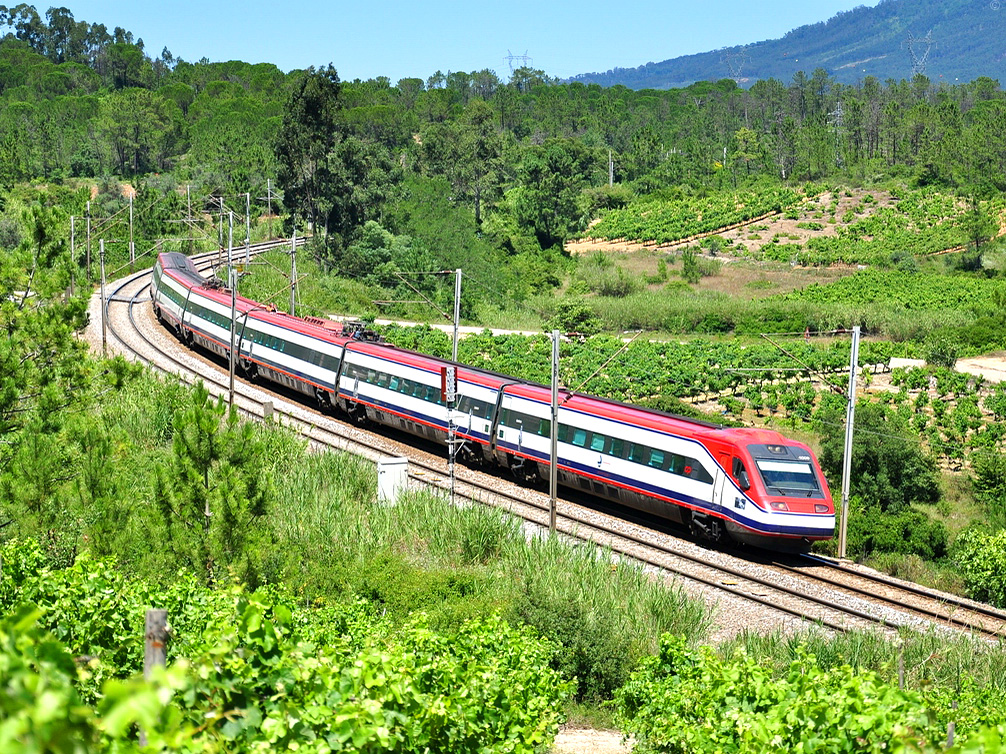 Portugal is not only known for its sun and beaches, but also for its wine and a sumptuous history that makes it an attractive destination to explore using rail transport. The railway system of Portugal is run by five companies and managed by Infraestruturas de Portugal.
Regional Trains in Portugal
Regional (R) and InterRegional (IR) trains make stops in smaller towns throughout the country, whereas the Intercidades (IC) trains connect the major towns and don't make as many stops.
Urbanos trains operate solely in cities such as Lisbon, Oporto, and Coimbra and are similar to municipal light rail or subway systems.
High-Speed Trains in Portugal
The domestic high-speed train in Portugal is the Alfa Pendular (AP), connecting the major cities in Portugal such as Braga, Porto, Coimbra, Lisbon, and Faro.
Celta trains operate between the major cities of Porto and Vigo, Spain.
Night Trains in Portugal
Portugal's proximity to France and Spain allows for easy night-time travel. The Spanish RENFE trains that are used for this are the Trenhotel Lusitania and Trenhotel Sud Expresso. The Trenhotel Lusitania is the quickest way to travel between Lisbon and Madrid, Spain, with only an eleven-hour ride. Trenhotel Sud Expresso travels from Lisbon to Hendaye, in the south of France , where you can switch to a TGV train to Paris.
Reservations on Trains in Portugal
Reservations are not required on Regional or InterRegional trains.
Reservations are required for IC and AP trains, as well as overnight trains into Spain and France.