Trains in Hungary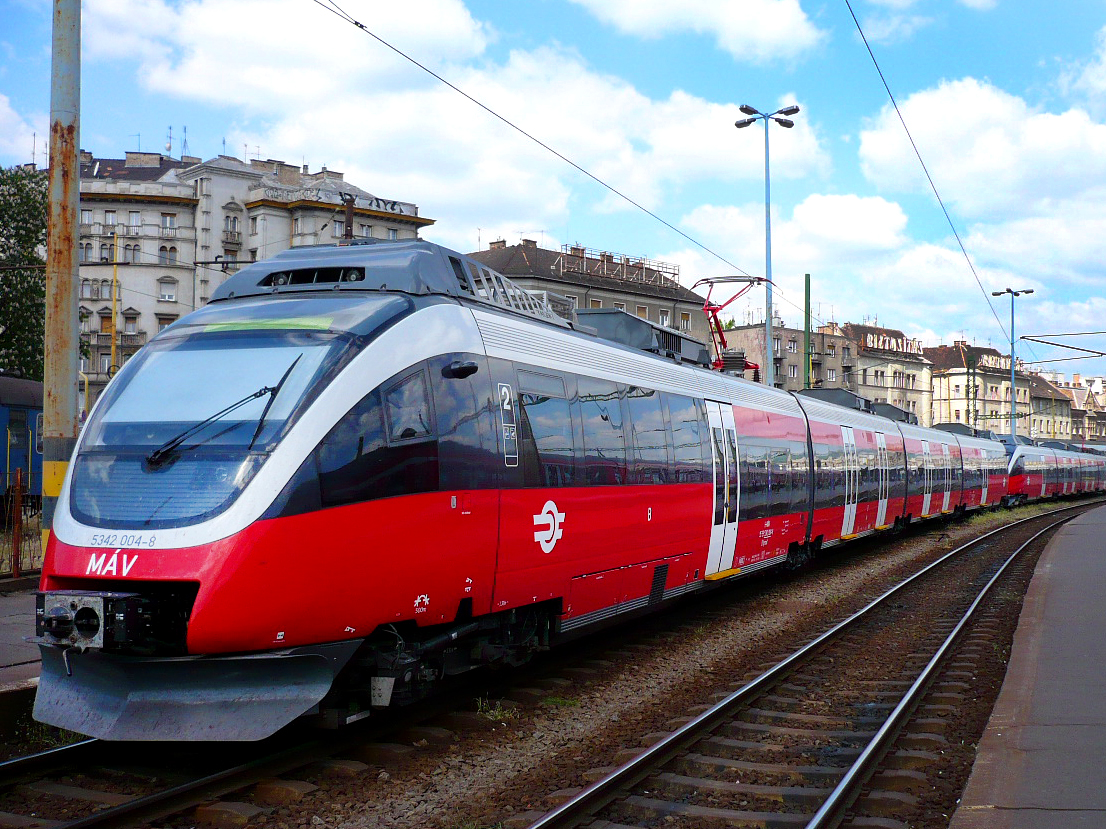 Magyar Államvasutak, or Hungarian State Railways (MÁV), is the Hungarian national railway company. It was founded in 1869 with its headquarters in the city of Budapest. Its passenger division is called "MÁV START Zrt." 
Local Trains in Hungary
Local trains (személy) stop in every little Hungarian town along their route and are relatively slow. They often have just a second-class (másod osztály) compartment. Rapid trains (sebes) make fewer stops and are more for medium-haul distances. 
InterCity and Express Trains 
The InterCity (IC) and Express Trains (gyors) are faster trains that have comfortable first-class sections. 
Most IC trains have a restaurant car and taking an InterCity train is the fastest way to travel from Budapest to the other cities. 
EuroCity (EC) and EuroNight (EN) high-speed lines connect Hungary with neighboring countries, as does the flashier new high-speed RailJet (RJ) train to Austria and on into Germany, the Czech Republic, and Switzerland.
Reservations on Trains in Hungary 
For domestic journeys with EC (EuroCity), reservations can be optional, but for all InterCity, RailJet, and international EC/EN trains, reservations are mandatory.