Trains in Bulgaria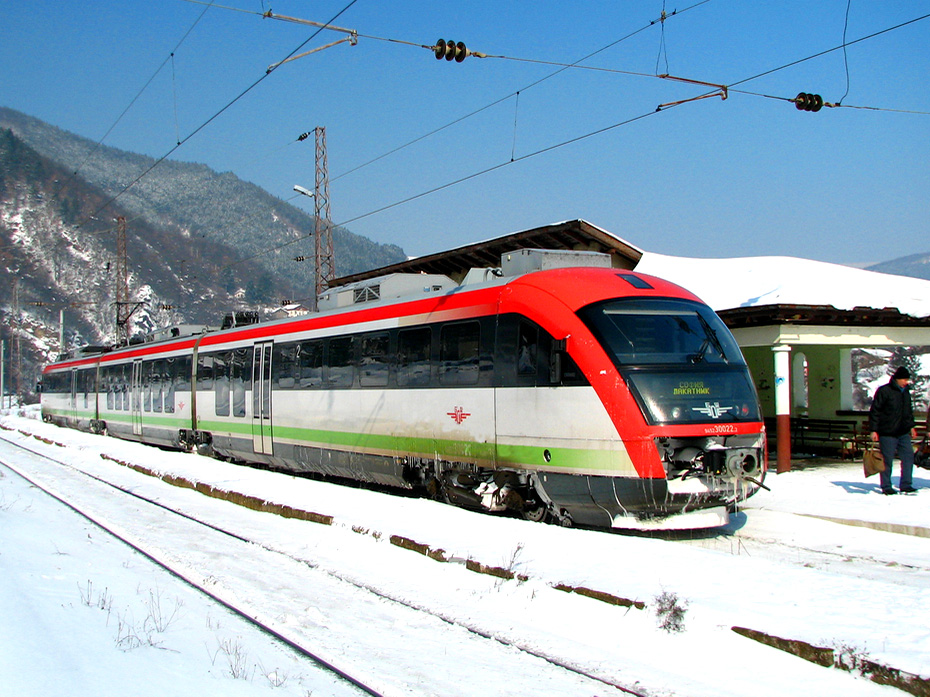 Bâlgarski Dârzhavni Zheleznitsi, or Bulgarian State Railways (BDŽ), the largest railway carrier in the country, established in 1885. The trains are generally older but investments are currently being made with new routes and new trains being gradually introduced. The main central train station is Tsentralna Gara in the city of Sofia.
Types of Trains in Bulgaria
There are three types of trains on the BDŽ, Express (Expresen Vlak), Barz Vlak and Patnicheski trains. Express trains are the fastest and most comfortable. Barz Vlak are also fast while Patnicheski trains are slower.
Passengers don't need advance reservations on most BDŽ, but they are recommended for Express trains. BDŽ offers many connections to neighbouring countries and, due to the Balkan mountain range, internal travel is easier and faster east-west than north-south. 
BDŽ also operates retro trains on its network using restored French coaches, including the Corona Express, which which features pre-WWII furnishings and was specially produced in Germany for Tsar Boris III, Tsaritsa Ioanna, and Prince Kiril in 1938.