Trains in Austria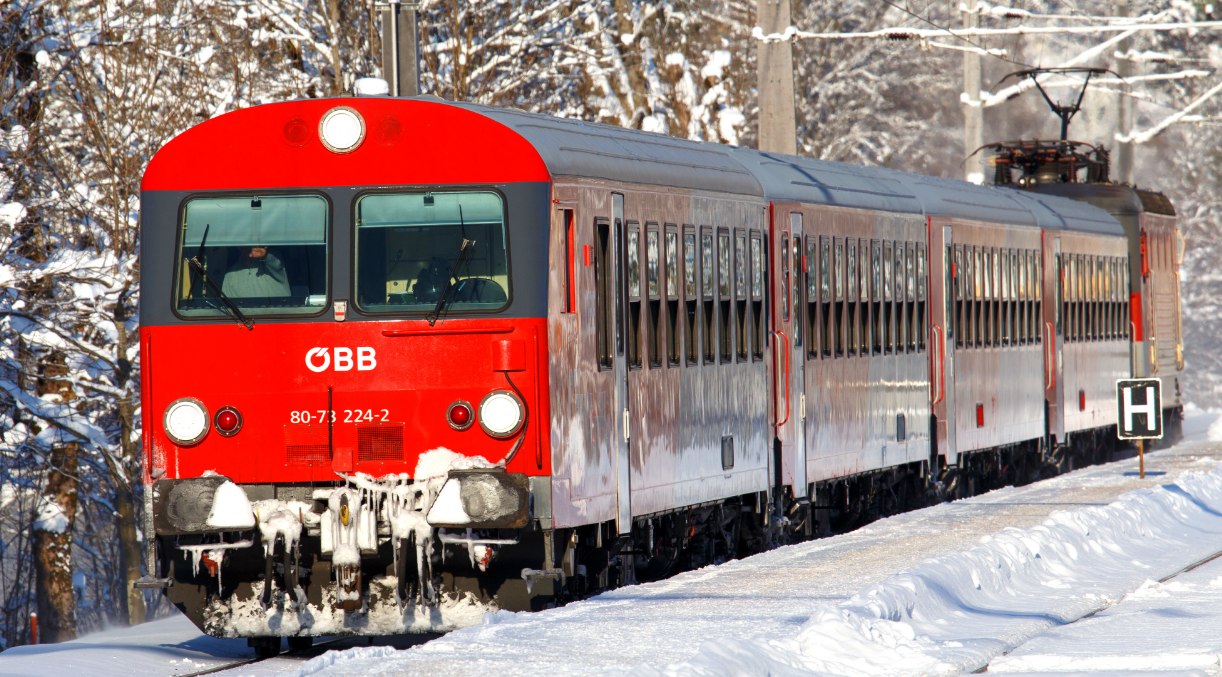 Austria
Whether you're looking to cross a short distance or go cross-country by Austrian train, you'll use the national railway system of Austria—the Austrian Federal Railways, in German: Österreichische Bundesbahnen or ÖBB.
The ÖBB group is owned entirely by the Republic of Austria and was first formed in 1923. They have a fleet of different trains, including their state-of-the-art ÖBB Cityjets and Railjets; high-tech trains designed specifically for passenger comfort and convenience.
Types of Trains in Austria 
InterCity (IC) trains connect all of Austria's big city centres of tourism.
The high-speed ÖBB Railjet (RJ) trains now connect all of Austria, and its neighbouring countries, with trains running at top speeds of 230 km/h. The railjet offers free Wi-Fi, has a restaurant and has the Passenger Information System which gives passengers timetable information during the trip.
EuroCity (EC) trains also connect Austria with foreign countries and provide long-distance travel with short travelling times, as do ICE trains to Germany.
Amenities on EuroCity and InterCity Trains 
Starting at the end of 2015, the ÖBB Cityjet train was put into operation on Vienna-area regional and S-Bahn (commuter rail) lines. The air-conditioned trains are equipped with high-comfort seats that were created using the results of passenger surveys. 
First class travellers on these trains enjoy free newspapers and seat service. For women travelling alone, there are compartments for ladies only. There's also a breast-feeding compartment reserved for nursing mothers and their babies.