Eurail Select Pass 4 Countries - Austria, Germany, Italy, Slovakia
Find out why the best way to see Austria, Germany, Italy, and Slovakia is by train.
Pass Details
Unlimited train travel through all 4 countries
(See below for all the great places you can visit with your pass!)
Choose the flexible number of Rail travel days that best fits your schedule:
options include 5, 6, 8 or 10 days in a two month period
Children FREE! Up to 2 children ages 0-11 can travel free with each adult
Discounts for Youth ages 12-27 or groups of 2 to 5 people travelling together
FREE Delivery in North America
Promotions offering discounts or free days on Eurail passes are offered throughout the year*
Added Bonuses:
FREE Travel Pack with each Eurail purchase. Includes Travel Wallet, Rail Map, Pass Guide and souvenir (with return of travel survey)
Special travel discounts per country including ferry tickets, museums, buses, hotels and train lounges
*Summary of Top Conditions
Eurail Passes are not valid for travel by European residents
Passes must be validated before first use at the train station ticket office and within 11 months of Issue Date
Most high-speed and night trains require a seat reservation fee
Standard Eurail Passes are refundable, minus a 15% cancellation fee
Promotional passes such as the "20% off" and "free travel day" special are non-refundable and non-exchangeable. Lost or stolen passes are also non-refundable unless covered by the Pass Protection Plan

Austria offers a bit of everything of classic Mitteleuropa, from the outrageously baroque Abbey of Melk to the pastel lakeside village of Hallstatt; the thundering Krimmler Waterfall to the…
Read More

Germany is the economic and industrial powerhouse of Europe, equally comfortable in its reputation for post-modern museums and cutting-edge club culture as in its tourist brochure image as a land…
Read More

Italy is the heartland of the ancient Roman Empire, the birthplace of the Renaissance, and the seat of the Catholic church, a repository of some of the greatest cultural treasures of human history…
Read More

The far less famous (and less tourist-crowded) half of the country that used to be called Czechoslovakia, Slovakia offers Old World central European charm, craggy castles, deeply forested…
Read More
An Alpine postcard of cut-glass peaks and baroque towers, ski resorts and classical composers, where Teutonic central Europe meets the Slavic east.
Although its westernmost tip kisses the…
Read More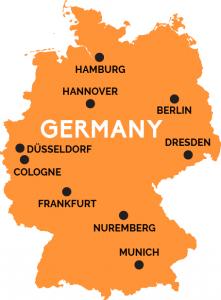 This economic powerhouse mixes industrial might with castle-guarded rivers, medieval towns with Europe's hippest party scene, fairytale landscapes with bustling cities spiked by glorious cathedral…
Read More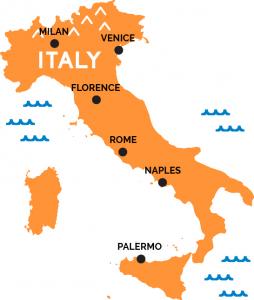 Rome—the Eternal City of Caesars and popes, ancient ruins and baroque churches, Renaissance paintings and splashing fountains—is Italy's capital, a major rail hub, and gateway to the south of…
Read More

A land of rugged mountains, baroque cities, and medieval castles mixing Slavic traditions with Magyar flair.
Bratislava, with its baroque old town on the Danube River entombed in Communist…
Read More

Austria
Whether you're looking to cross a short distance or go cross-country by Austrian train, you'll use the national railway system of…
Read More


Trenitalia is the primary train operator in Italy. It's owned by Ferrovie dello Stato…
Read More

With a rich folk culture and gorgeous terrains, Slovakia simmers with interesting people and locales. Slovakia's capital, Bratislava, is at the…
Read More